I like it when genre lines are blurred. I love it when they are totally erased.
Lateduster
is one of those bands that combine so many musical elements that I am used to hearing separately. I love that
Merck
is behind this re-issue of
Easy Pieces
. When ever I see the markings of Merck 12" my mouth waters a little.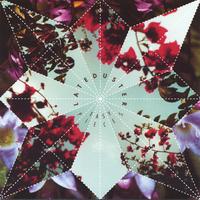 Shaker/Flicker.mp3
Which brings me to
Deceptikon's
Lost Subject 12" which came out early '03 but I came across it only a few weeks ago. The work brings to mind full vivid imagery. It gives and we take. I got a hold of the 2004's
Lost Subject
CD, and it contains 15 songs which
Merck
released as two 12"s. You could throw an MC on one of these cuts and it would be turning + bobbing heads, but they stand on their own very well as instrumentals.
Ashes of Shanghai.mp3
unreleased bonus mp3 from Lost Subject 12."
Tape Loop.mp3