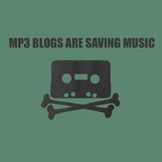 Some records you are meant to find. Such was the case with the tasty 'Dust and Guitars' 7". A lucky find, I thought. Though I didn't realize how lucky until I got it home and put it on the turntable. About a day or so later, I was perusing
Scissorkick
, and I came across another wonderful tune. I thought about this and how it pertains to fate. I was supposed to find that 7" . I dropped a comment on that post through which, the trio that make up
d_rradio
found the Device.
They liked it here, and I liked it that they did.
So without further blabbering, I give you guys a special unreleased track from the recording sessions for their new record. This wondeful tune will not be featured on the new release; so get those right-clicks ready.
The track has this wonderful piano line that is kind of other worldly sounding, laid with chunky drums, and ambient textures. It is sure to bring out much needed introspection. Well, at least it did for me.
Born.mp3
Resources and Links
To purchase
d_rradio's
full length album
Underscore
click
here.
They also have their own
blog
.
For Static Caravan click
here.